Media & Press
Company News, Awards, & Media Resources
Our Story:
Founded in 2015 by Jacob & Roseanna Malherbe, X Social Media® LLC emerged from a deep-rooted desire to empower those who felt voiceless. Our story began in the wake of the devastating BP oil spill in the Gulf of Mexico. Living in the panhandle of Florida at the time, we saw firsthand the suffering of our community and the struggle against corporate giants. Fueled by a sense of urgency and empathy, we took it upon ourselves to connect people in need with top-tier law firms willing to represent them on a contingency basis.
Our guiding philosophy was simple: even the smallest voice deserves to be heard, especially when up against formidable adversaries. Through our efforts, we quickly realized the profound impact we could make by serving as the bridge between everyday people and legal assistance. What initially started as a mission to help those affected by environmental disasters has since broadened into a platform for justice across various sectors, including pharmaceutical injuries, faulty medical devices, abuse by authorities, and racial discrimination.
In 2015, recognizing the need for a memorable brand, we became X Social Media® LLC. The 'X' symbolizes the signature that marks the beginning of a life-changing journey towards justice. We've honed our strategies primarily through Meta's Facebook platform, investing over $400 million in advertising to ensure that potential victims are aware they have options for redress.


Our impact and growth have been recognized not only by the individuals we've helped but also on a larger scale. In 2020, we proudly ranked 159th on the INC 5000 list of the fastest-growing private companies in the USA, boasting an explosive year-over-year growth rate of 2,200%.
With a Federal trademark secured in September 2018 (X Social Media®), we've become more than just a company; we are a symbol of hope and advocacy. As of 2023, our unwavering commitment has helped over 250,000 individuals gain the closure and assistance they so richly deserve. Here are some highlights:
BP Oil Spill: 5,000 claimants
Purdue Opioids: 67,000 claimants
Boy Scouts of America Abuse: 12,000 claimants
Roundup: 25,000 claimants
Our family of 15 dedicated professionals spans design, development, digital marketing, and TV advertising, forming a cohesive in-house agency. We consider ourselves not just a business but a crucial societal pillar, holding corporations accountable for prioritizing people's well-being over profits. Our work serves as a reminder to those in power that the rule of law is not optional, and that cutting corners should never come at the expense of people's lives or the environment.
We are X Social Media®, and our ethos is mass marketing with a heart and a mission. Together, let's make the world a more just and compassionate place.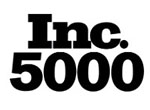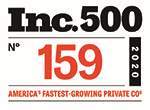 Inc. 5000: No. 159 (2020)
Regionals Southeast: No. 15 (2021) 562% 2-Year Growth
See Details

---
Media:
---
Our Mass Tort Insider Magazine: